Massage therapy has an endless list of benefits, including a reduction in stress and anxiety, relief from soreness and pain, injury recovery, improved blood circulation, and much more. No matter what your reason is for coming in, our massage therapists work to make sure you get the results you desire and you leave feeling sublime.
Nadine Munro RMT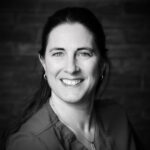 Practicing since 2000, Nadine is a registered massage therapist. She has been certified in therapeutic, relaxation massage, and myofascial cupping. She also has been trained in Energy Balancing & Hanna Kroeger techniques, trigger point therapy, deep tissue massage, PNF stretches & mobilizations which she incorporates into her treatments. She completed 2200 hours of massage training at MH Vicars in 2011. Nadine belongs to the Natural Health Practitioners of Canada (NHPC).
Melissa Sanregret RMT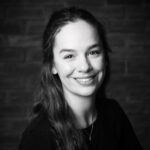 Melissa is a graduate of the 2200 hour Massage Therapy Program at Grant MacEwan University and a member of the Massage Therapy Association of Alberta. As a therapist, she focused and thorough, and is attentive to her clients needs. She integrates traditional Swedish massage techniques with trigger point release, myofascial release, myofascial cupping therapy, and sports massage and prenatal massage. Through this combination of modalities, she is able to deliver to her clients the best possible treatment tailored to their needs.
Danielle Fitzpatrick RMT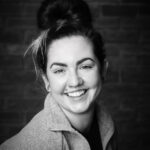 Danielle is a graduate of the 3000-hour Massage Therapy program at MaKami College and is a member of the Remedial Massage Therapists Association (RMTA). Using traditional Swedish massage, Danielle incorporates deep tissue and trigger point release techniques into her treatments. Danielle has also taken courses in reflexology and reiki and is always excited to expand her knowledge of different modalities.
Delmy Rivas RMT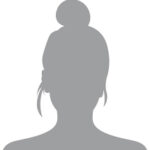 Graduated from Makami College in 2013 with 3000 hours. Delmy is grateful to have found a career she is passionate about and gives her the opportunity to continually learn new styles and techniques.
Delmy is Fluent in Spanish and English.
She specializes in deep tissue massage to treat issues like chronic pain / TMJ / neck and back pain / sciatica / hip pain / trigger points / pre and post natal massage.
Karen Stachiw RMT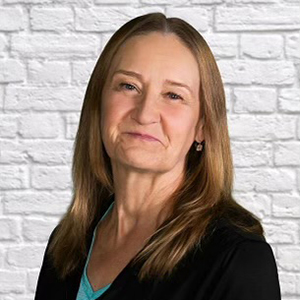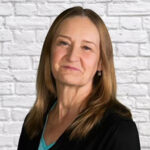 I am honored to be a part of the like-minded and professional team at Got Knots Massage.
As a retired Primary Care Paramedic of 25 years, I have witnessed many types of injuries and have gained immeasurable experience working with various conditions.
As a Registered Massage Therapist, I strive to help clients who are experiencing the aftermath of their injuries, with the goal of reducing their stress and improving their overall quality of life.
My diverse techniques and certifications including therapeutic, static pressure, myofascial release/remodeling, and relaxation massage. I also specialize in advanced neck, hip and lower back treatment. As well as a Manual Osteopathic Therapist. As a complement to my massage practice, I have received my certification as a 500-hr Registered Yoga Instructor (RYI), specializing in Trauma-Related Yoga, and am active in living a healthy life through the teachings of Ayurveda.