We offer children's massage therapy as a special service to our young clients. Our experienced therapists understand the unique needs of children and are trained to provide a safe, nurturing, and comfortable massage experience that will leave your child feeling relaxed, refreshed, and rejuvenated.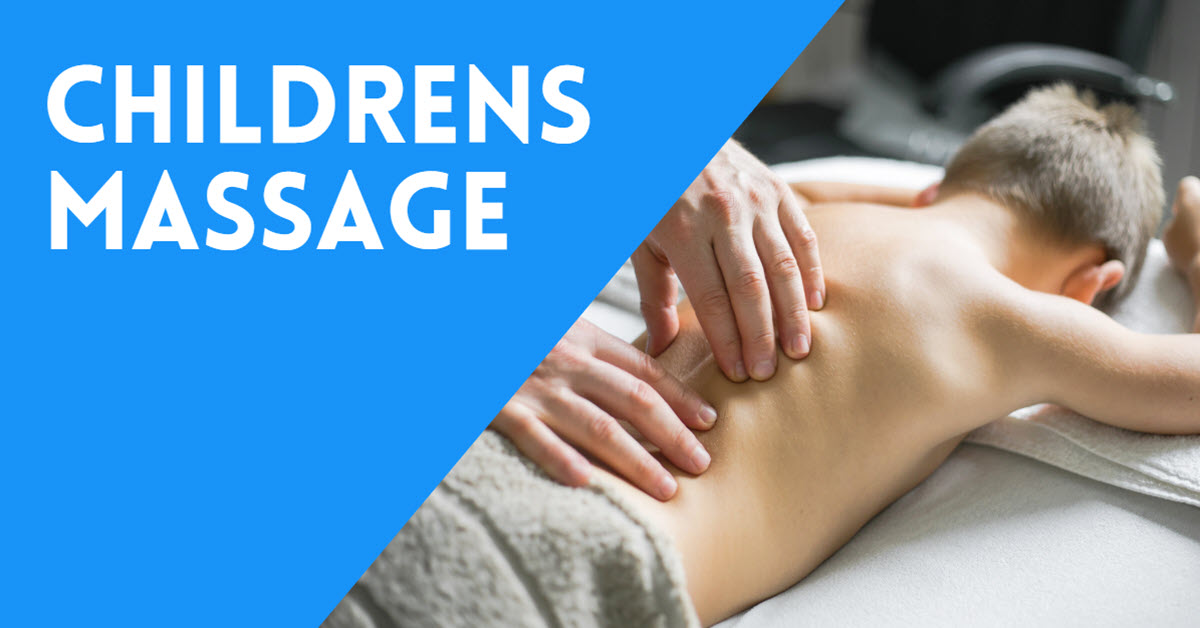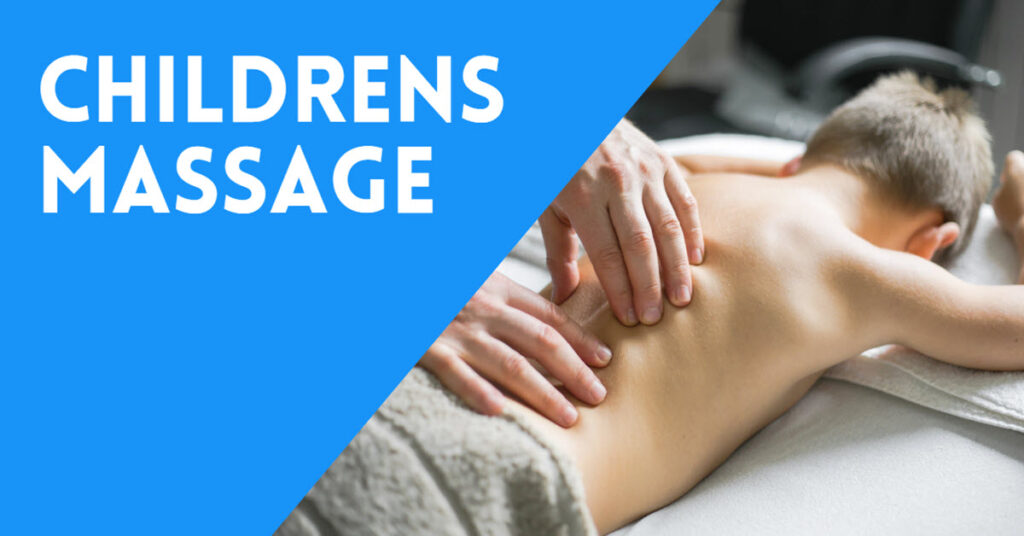 As a parent, you want only the best for your kids. And you know what's even better? A little massage to help keep them feeling their best! That's right, we're talking about children's massage therapy.
Here's the lowdown on this kiddo-friendly treatment:
The Basics of Children's Massage Therapy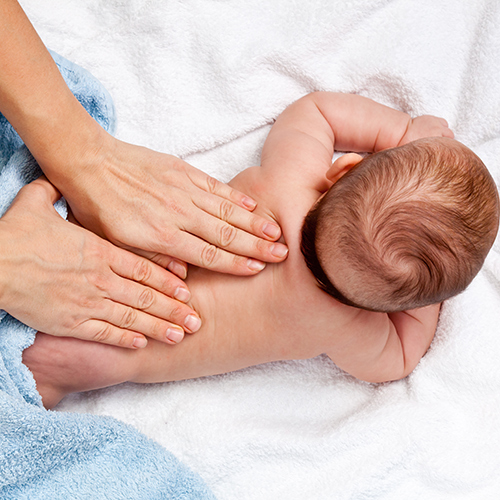 It's for kids of all ages, from newborns to teens.
It's completely safe, as long as the therapist is licensed.
Massages can help kids sleep better, reduce stress and anxiety and improve their overall wellness.
Relief from pain and tension of growing pains.
Your child can be accompanied by you, or you can wait or have your own massage at the same time with another therapist (if available).
Main Benefits of Massage Therapy for Children
There are a number of studies that show the main benefits of massage therapy for children include improvement of sleep and reduction of stress.
A study published in the National Library of Medicine found that:
Massage therapy improved sleep and reduced stress in children with sleep disorders
Was effective in reducing stress and anxiety levels in children with special needs
And improved overall well-being in children
As far back as 1992, a paper in the Journal of the American Academy of Child & Adolescent Psychiatry showed that massage reduces anxiety in children and adolescent psychiatric patients.
I don't think we have to mention the benefits that then flow to the parent do we? When the kids are calmer and sleep better, so do we.
Learn More: Check Out All Our Massage Services.
Growing Pains
Additionally, in our experience, children experiencing growing pains can be helped with massage. When the bone grows faster than the muscle, kids can experience pain and tension in their body, especially at night.
Massage therapy can help improve circulation, reduce muscle tension and stiffness, and promote relaxation, which may provide relief from growing pains.
Active Children and Creating Good Habits for Life
Modern children are far more active these days, enrolling in and enjoying activities such as skiing, martial arts, hockey, gymnastics and that sort of thing. They're busier and often in fairly demanding sports.
Teaching children and having them experience the benefits of good self care early on set them up for their future.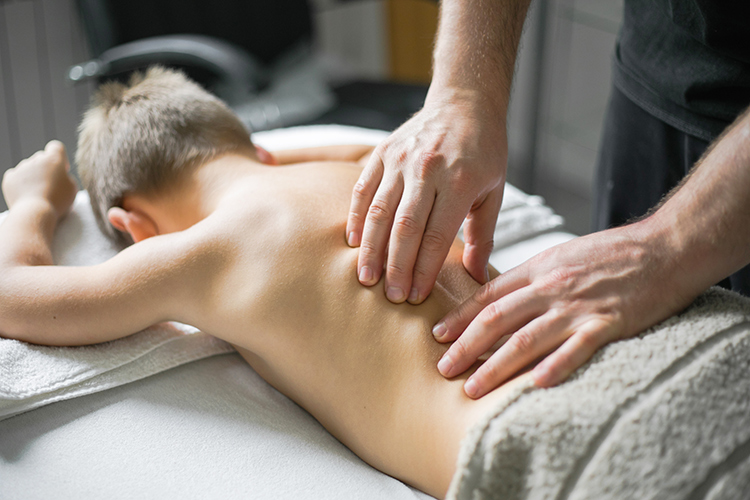 Read more about the benefits of massage for kids.
What Does a Children's Massage Session Look Like?
A children's massage session is tailored specifically to your child's needs and can last anywhere from 15 minutes to an hour. Your child will be asked to lie down on a massage table, fully clothed or draped with a sheet for comfort.
The therapist will use various techniques, such as light pressure and long strokes, to promote relaxation and wellness.
What Ages Do We Work With?
Our young clients typically start at age 3, but we do work with babies and infants too.
Baby massage, unless there is a specific medical condition like torticollis or digestive issues, is a great bonding opportunity for mom and/or dad.
Does the parent stay in the room with the child during the massage?
Whether or not the parent stays in the room is up to you and your child. Depending on the age and comfort level of the child. Parents can stay in the room with them or wait in the waiting area, or come back for the end of the session.
Parents could also book their own massage to happen at the same time if another therapist is available.
How Often Should Kids Get a Massage?
It all depends on their individual needs and what the therapist recommends. Some kids might need massages regularly, while others only need them every now and again.
If the child needs relief from pain or recovering from a recent injury, the amount of time needed would be less than children who wanted improved sleep, focus or concentration which may require ongoing treatments over months, years or ongoing for example.
The Importance of Communication
It's essential to communicate with your child's massage therapist to ensure the best possible experience. Let the therapist know if your child has any medical conditions or if they're feeling anxious or uncomfortable during the massage.
Children are asked often during treatment and encouraged to let the therapist know if they are not comfortable with anything the therapist is doing. Even though the therapist is the adult, it is their body and they have complete control during the massage.
What About Insurance?
Coverage can vary, so it's best to check with your insurance company to find out.
The Bottom Line
Children's massage therapy is an effective way to keep your kids feeling their best. By giving them the tools and techniques to relieve stress and anxiety, you're setting them up for a lifetime of happiness and good health.
Whether your child is looking for relief from stress, tension, or physical discomfort, we are here to help. So come join us and let us help your child explore the benefits of massage therapy.
FAQ's About Children's Massage
Can babies get massages too?
You betcha! In fact, it's recommended to start massages as soon as your baby arrives in the world. But always check with a pediatrician or massage therapist first to make sure it's the right choice for your little one.
Is it safe for kids to get massages?
Absolutely! As long as the therapist is licensed and trained, your kiddo will be in good hands.
Can massages help with my child's emotional and behavioral issues?
Yes! Massages have been known to help with children's emotional issues, behavioral issues, improve sleep patterns, reduce stress and anxiety, and overall promote wellness for kids. Links to sources are provided above on this page.