If you're pregnant and dealing with muscle tension or pain, you may be wondering if deep tissue massage is safe for you. The answer is yes – but it's important to make sure that the person doing the massage has experience working with pregnant clients.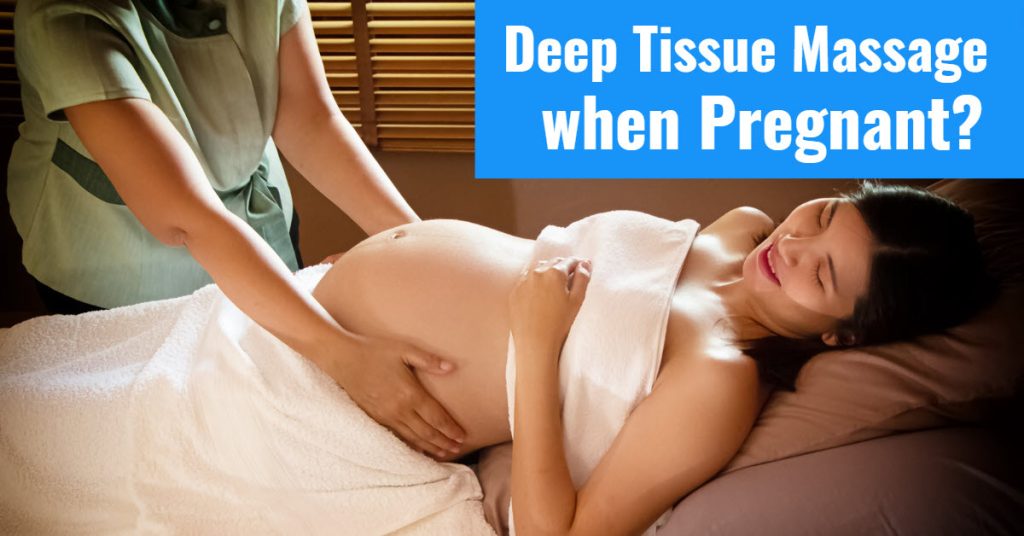 At Got Knots Massage Therapy, our therapists are specifically trained in prenatal massage techniques to ensure the safety of both mother and baby. Our pregnancy massages are designed to address common discomforts such as back pain, swelling, and fatigue while promoting relaxation. So yes, you can get a deep tissue massage when pregnant.
During a prenatal massage session at our clinic, we use modified techniques that avoid putting pressure on certain areas such as the abdomen and lower back which can cause stress on the uterus.
Our experienced staff will work carefully around these areas using gentle strokes along with firm pressure when needed or requested by the client, if we find it is safe to do so.
Read: The Benefits of Pre-Natal Massage from the American Pregnancy Association.
If you have concerns about receiving a deep tissue massage while pregnant please consult with your doctor before scheduling an appointment at Got Knots!
Learn more about our pregnancy massages here Any additional questions regarding pregnancy massages including laying on your stomach or side, check out our blog post where we answer that question and more.
Conclusion
At Got Knots Edmonton massage, our team of skilled therapists are dedicated to providing safe and effective massage therapy services tailored to your individual needs. Whether you're dealing with chronic pain or just need some time to relax and unwind, we have a variety of techniques that can help. If you're interested in deep tissue massage or any other type of massage service we offer, visit our website here for more information or schedule an appointment today!